The arts are as important as academics to develop our students into all-rounders and lifelong learners. And we value the interdisciplinary opportunities offered between art, science, maths, languages, and humanities subjects. It is tremendous to see how students engaged in their art lessons with great enthusiasm this term.
Students continue to craft their artistic skills and develop their imagination from artifacts, architecture, history, and the masters of art. Students will continue exploring new skills and experimenting with different techniques using a wide range of mediums next term. We look forward to seeing them bring new ideas to the art studio after half term. Have a wonderful break.
Below is a summary of learning schemes and artwork produced by students at CFBL.
3eme
Context: Architecture study of Notre Dame Cathedral 
Activities: scale drawing and gargoyle sculpture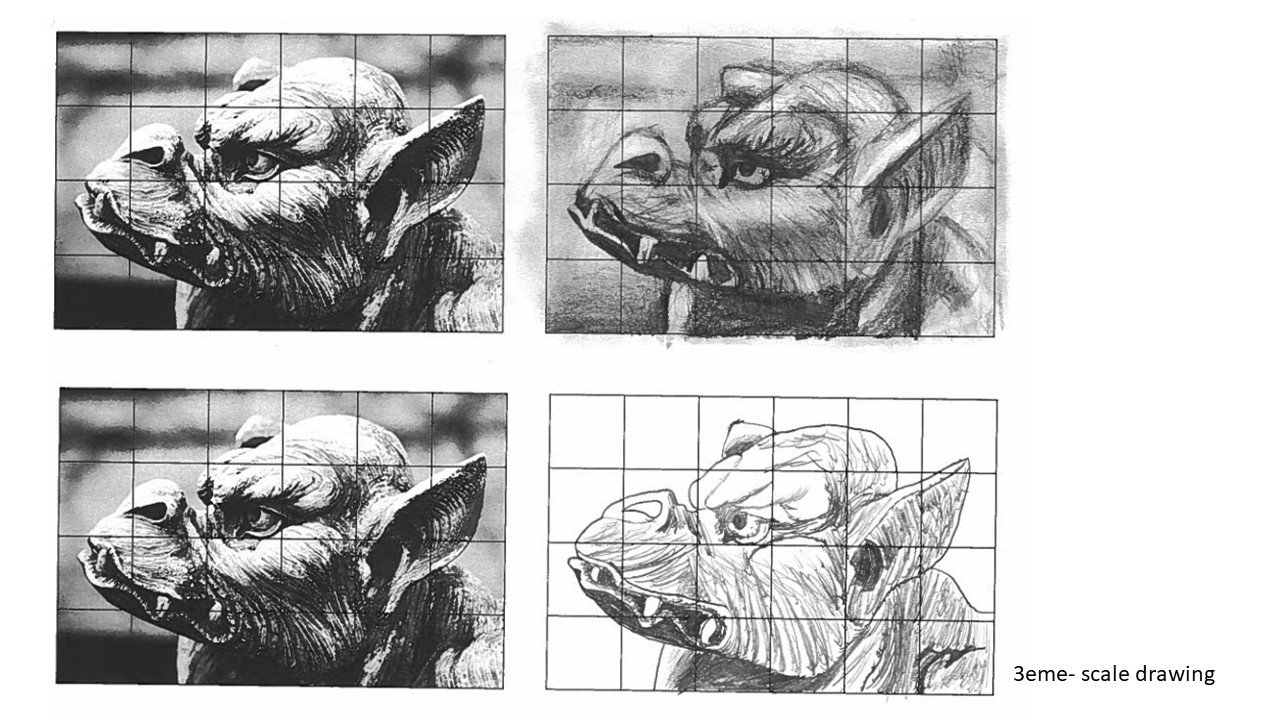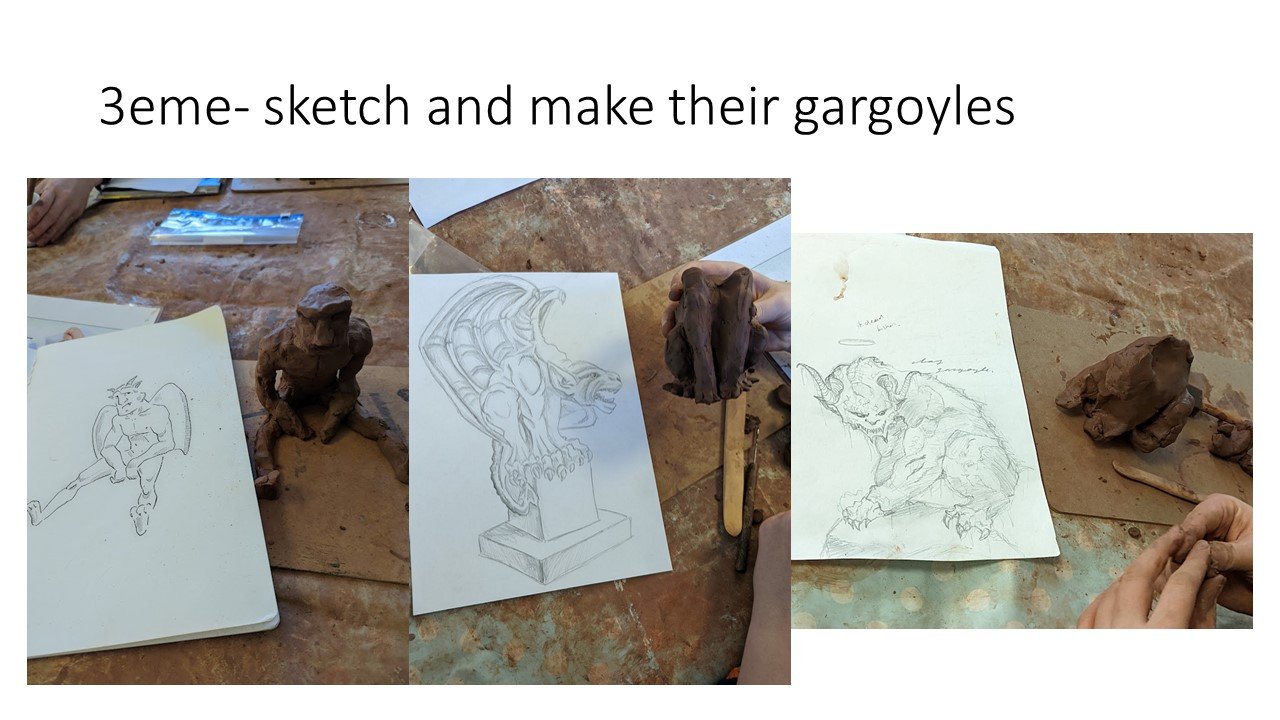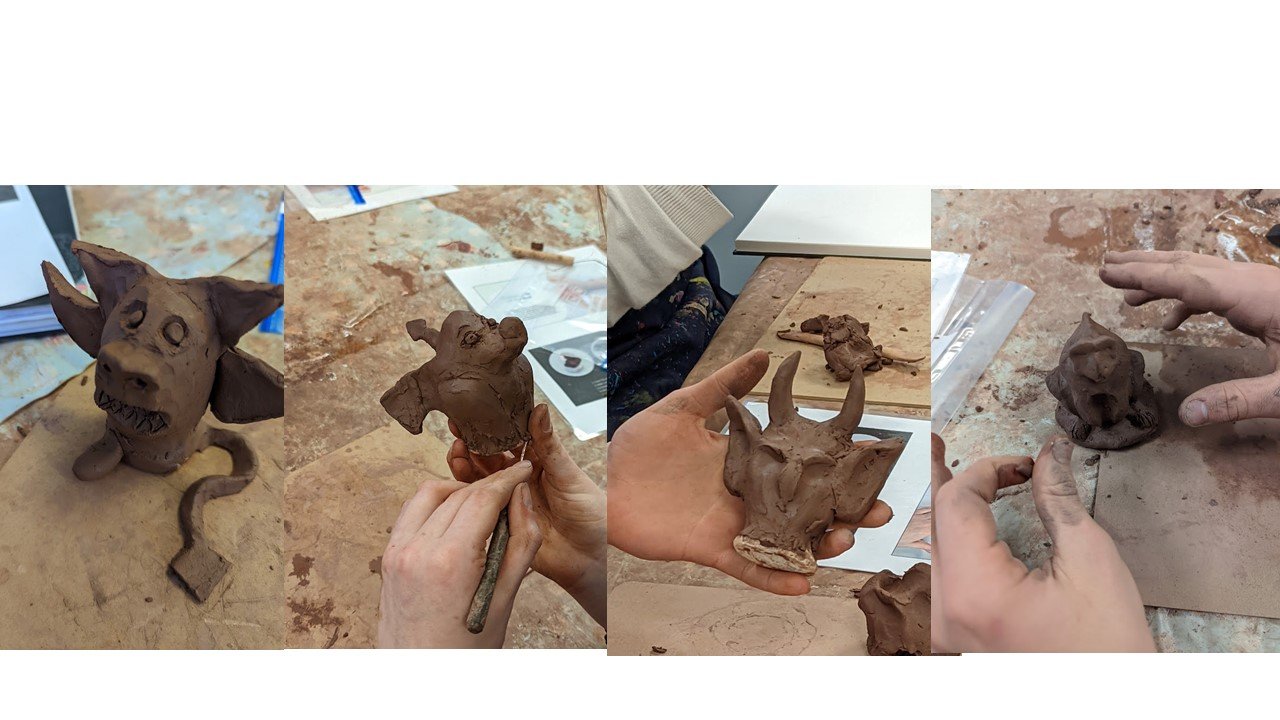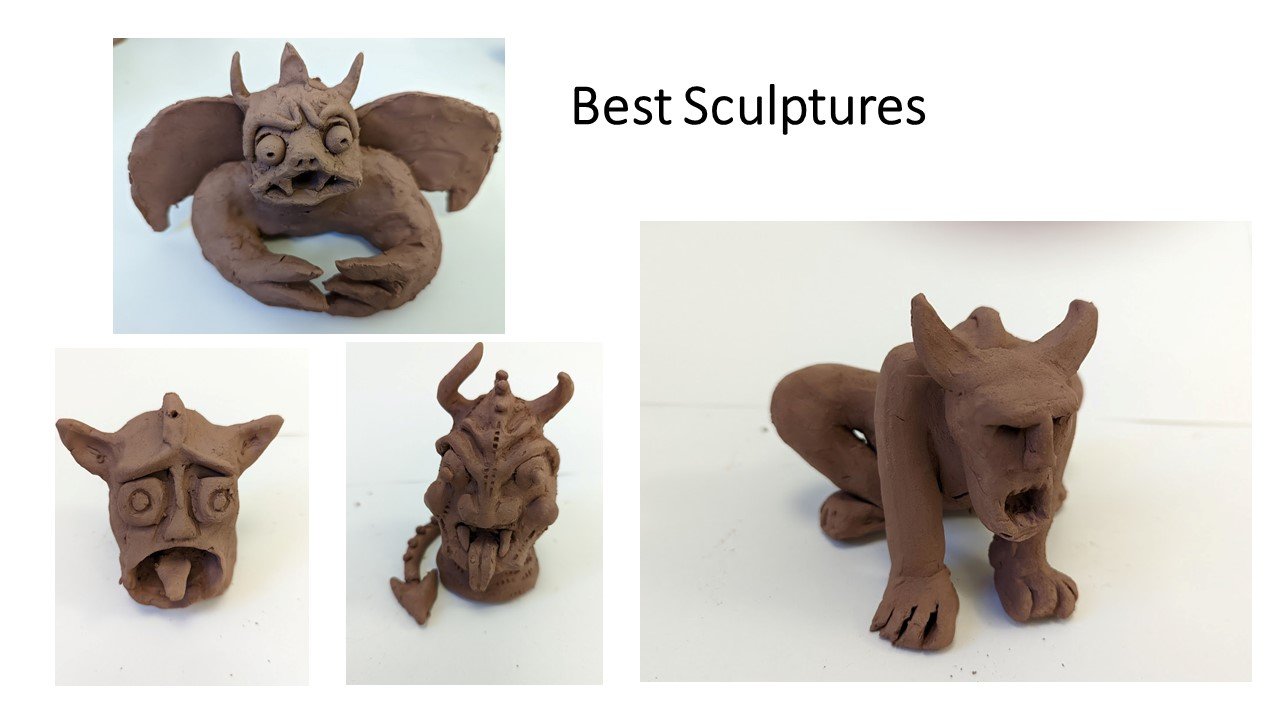 4eme
Context: Surrealism
Activities: metamorphosis drawing and image manipulation using Pixlr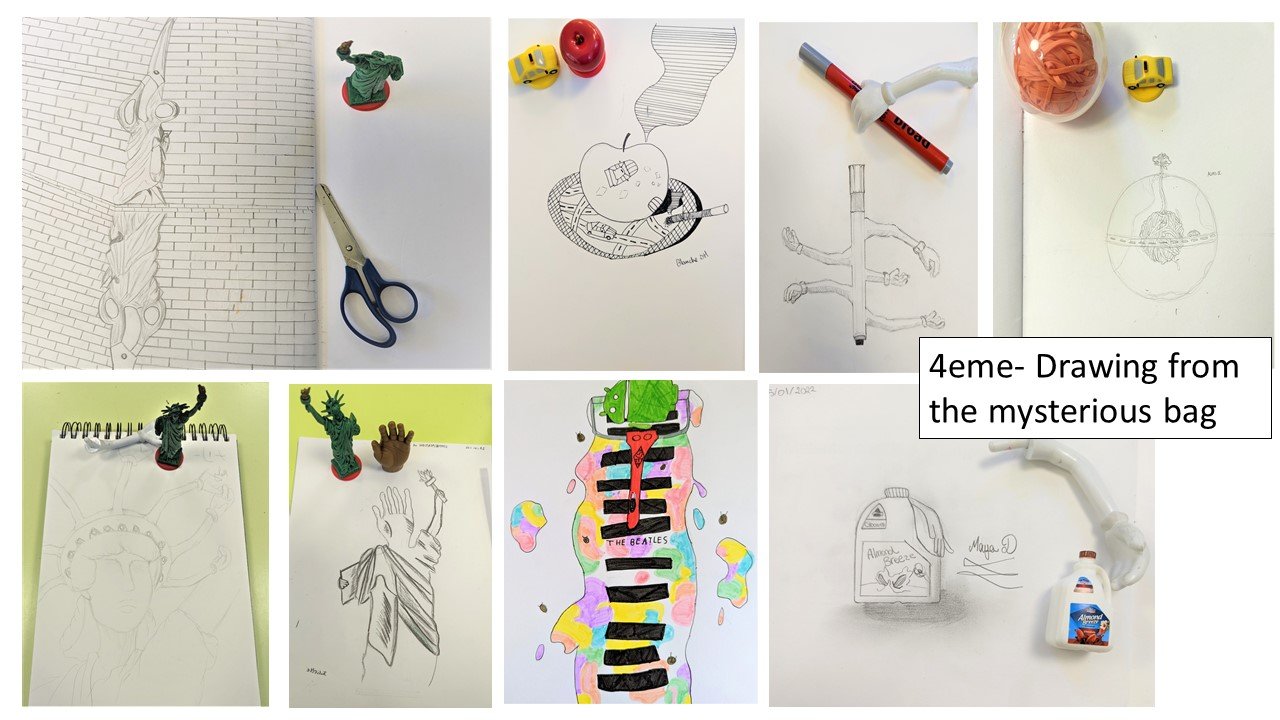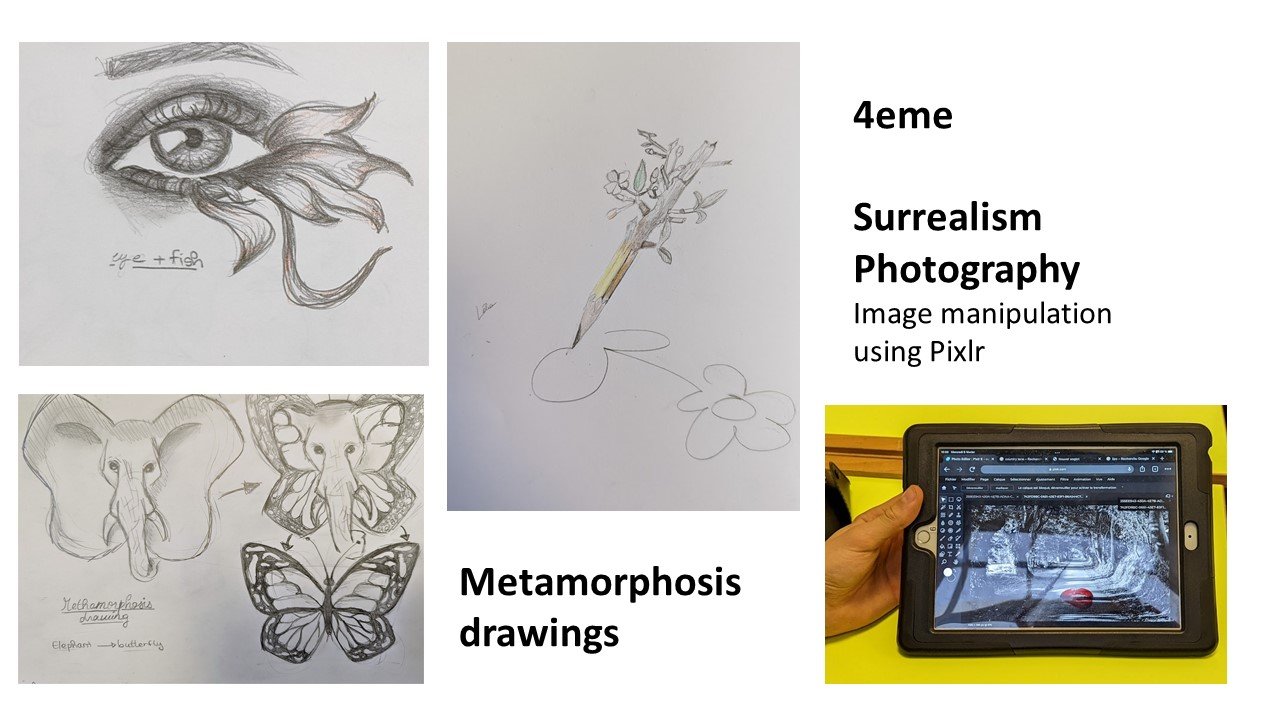 5eme
Context: botanical art and well being
Activities: observation drawing, character design, and clay work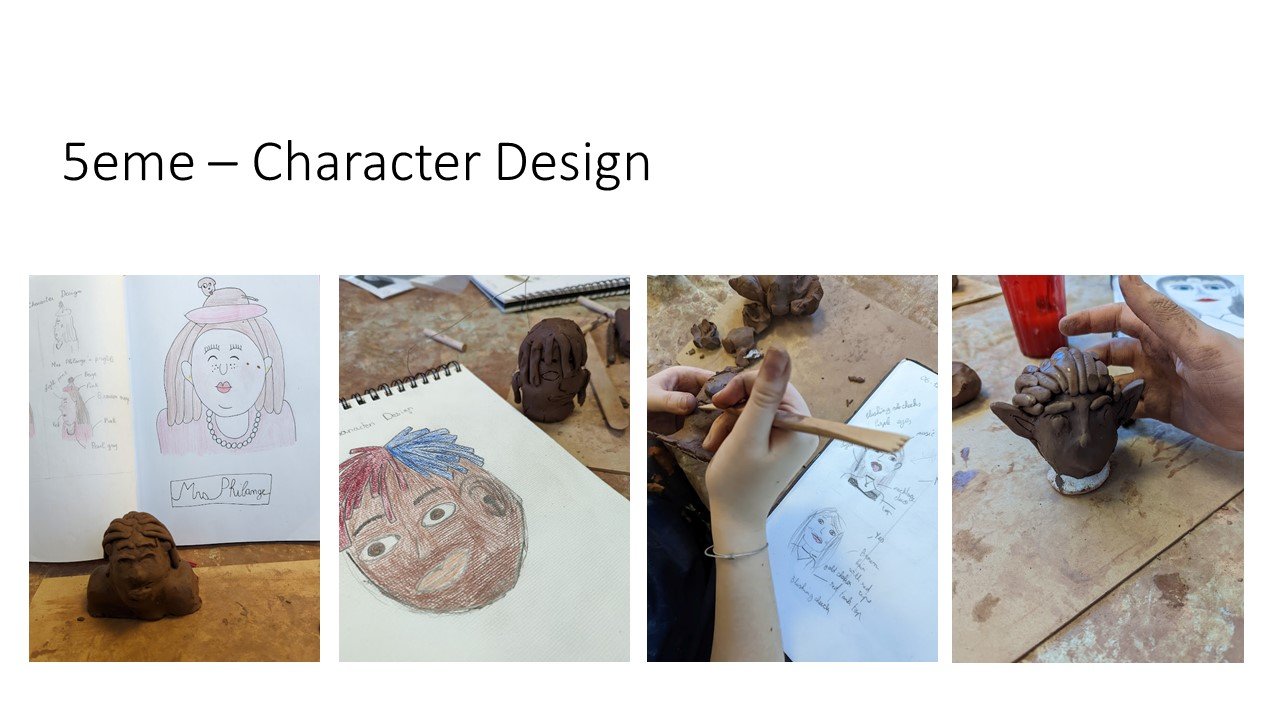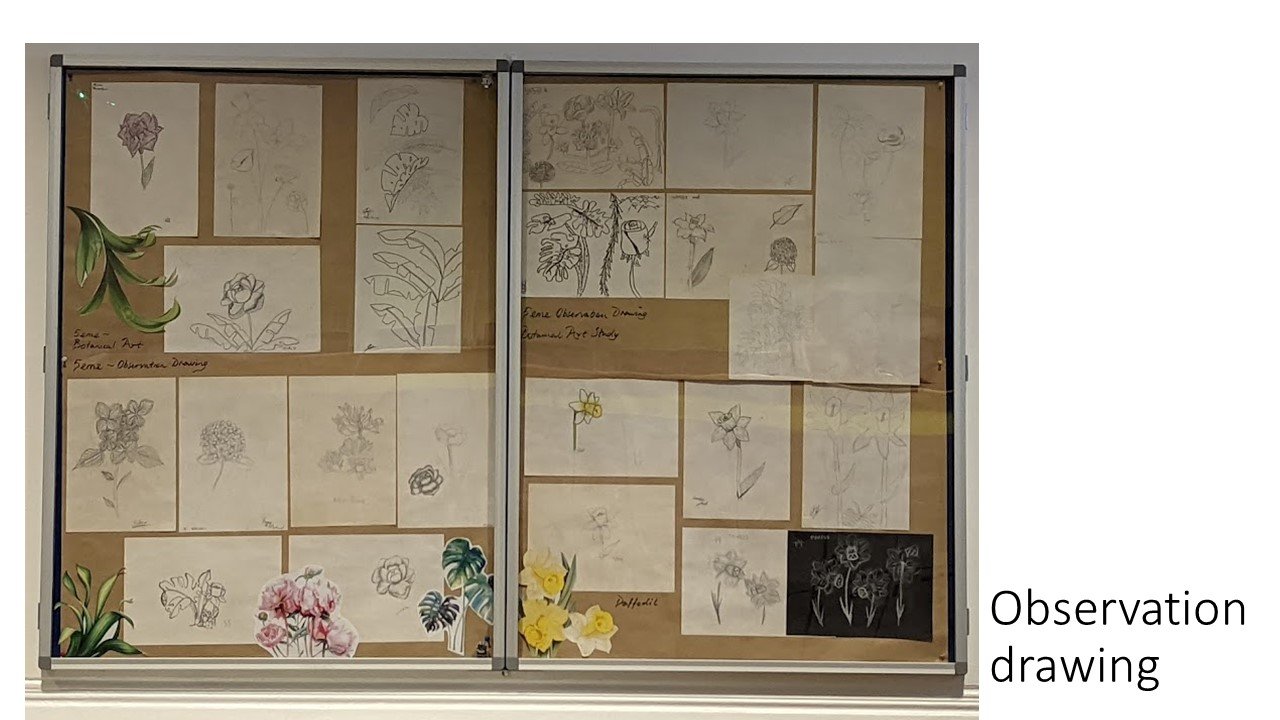 6eme
Context: Cubism
Activities: line drawing and  mixed media collage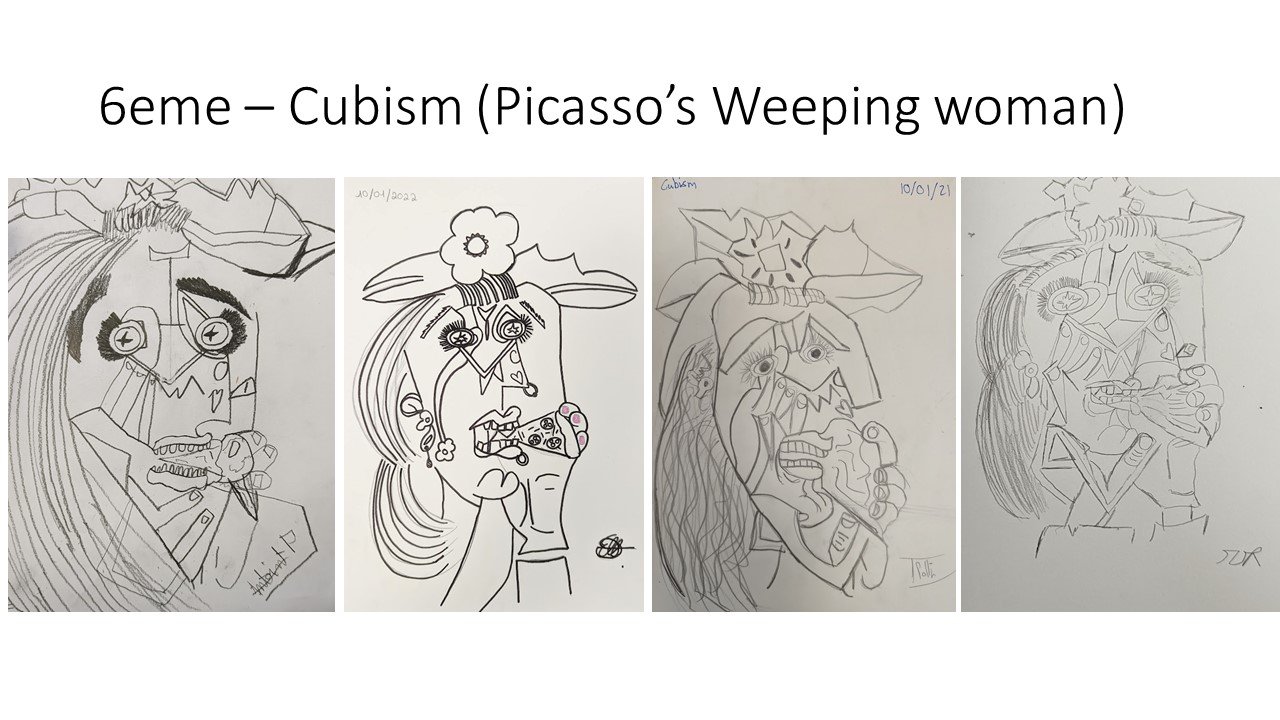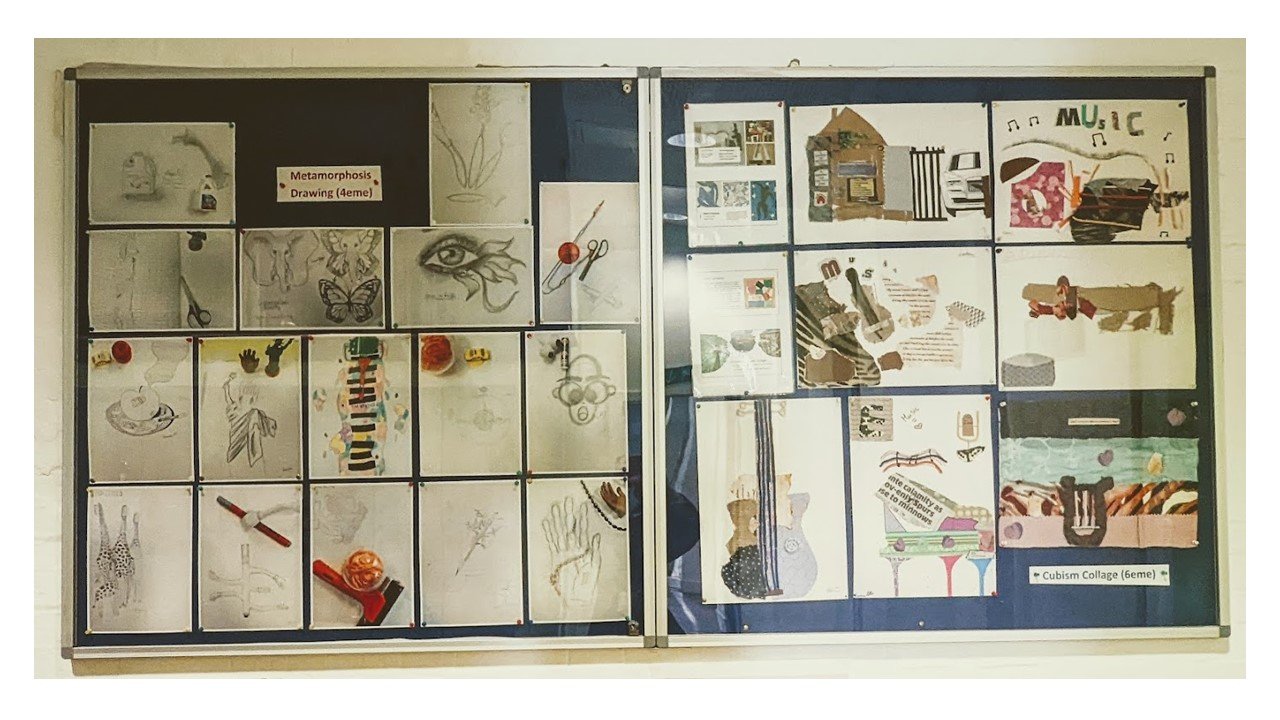 Picturing Maths Competition - students should submit their photography work by 28th February.
The winner will be rewarded with an instant film camera, and all entrants will receive a certificate for their participation.