The survey to choose the title of the CFBL's newspaper closed on Wednesday, 25th March.
The winner is – suspense – CFBL News !
Congratulations to those who took part, there were 158 answers to the survey!
Here are the rankings of the suggested titles:  
CFBL News : 59 votes

La Gazette du CFBL : 32 votes

La Plume du CFBL : 23 votes

La Petite Pause du CFBL : 19 votes

L'Actu du CFBL : 16 votes

L'Aile du CFBL : 9 votes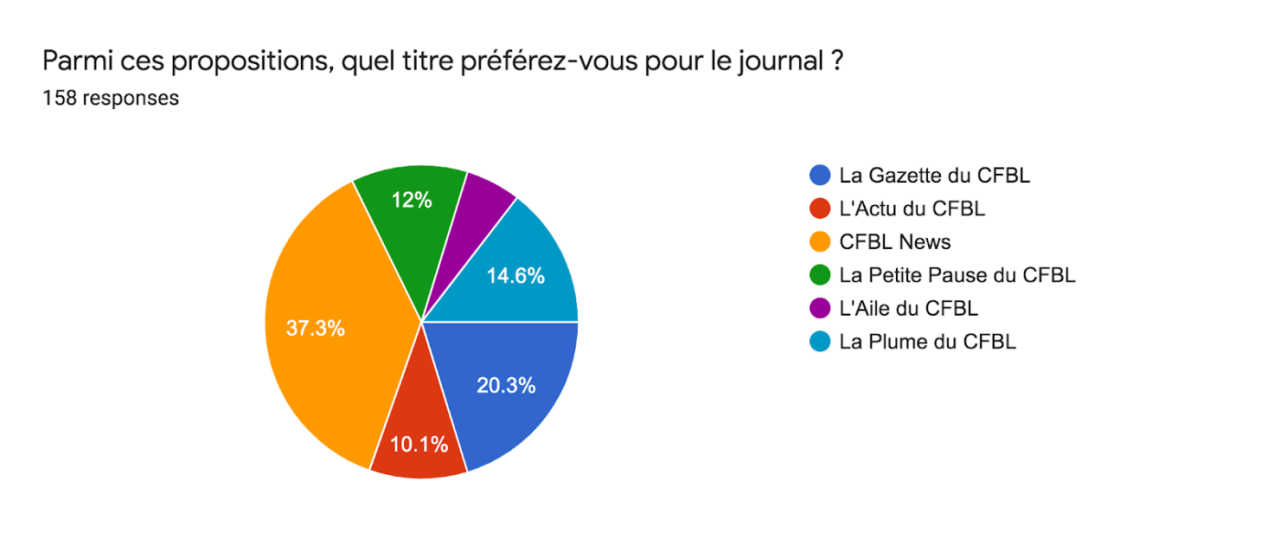 The release date is coming up fast, so don't forget to submit your articles for the forthcoming editions.
See you soon,
The CDI