Supported by the French Institute, an operator of the Ministry of Europe and Foreign Affairs and the Ministry of Culture, the Night of Ideas is a yearly invitation to showcase the intellectual and cultural scenes around the world.
Each year, intellectuals, researchers and artists meet to exchange views in universities, museums, libraries, theatres, from Dakar to Los Angeles via Brussels, Buenos Aires, Marseille or Paris.
The theme for 2022 is "Rebuilding Together".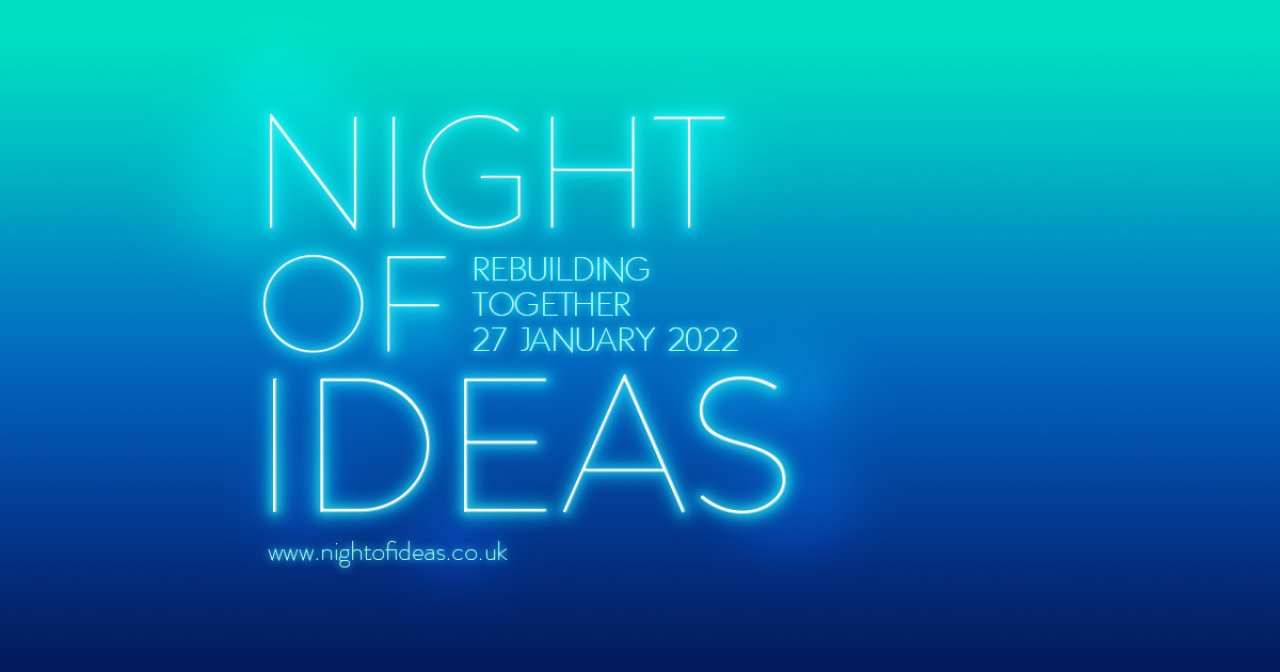 Pupils from CFBL | Collège Français Bilingue de Londres attended the Night of Ideas, Thursday 27th of January, from 6pm to 9pm, at the French Insitute.
They attented the conference "The politics of expertise", a debate on trust in science; or how science helped political decisions to be made, at the conference "What's essential, tales from lockdown".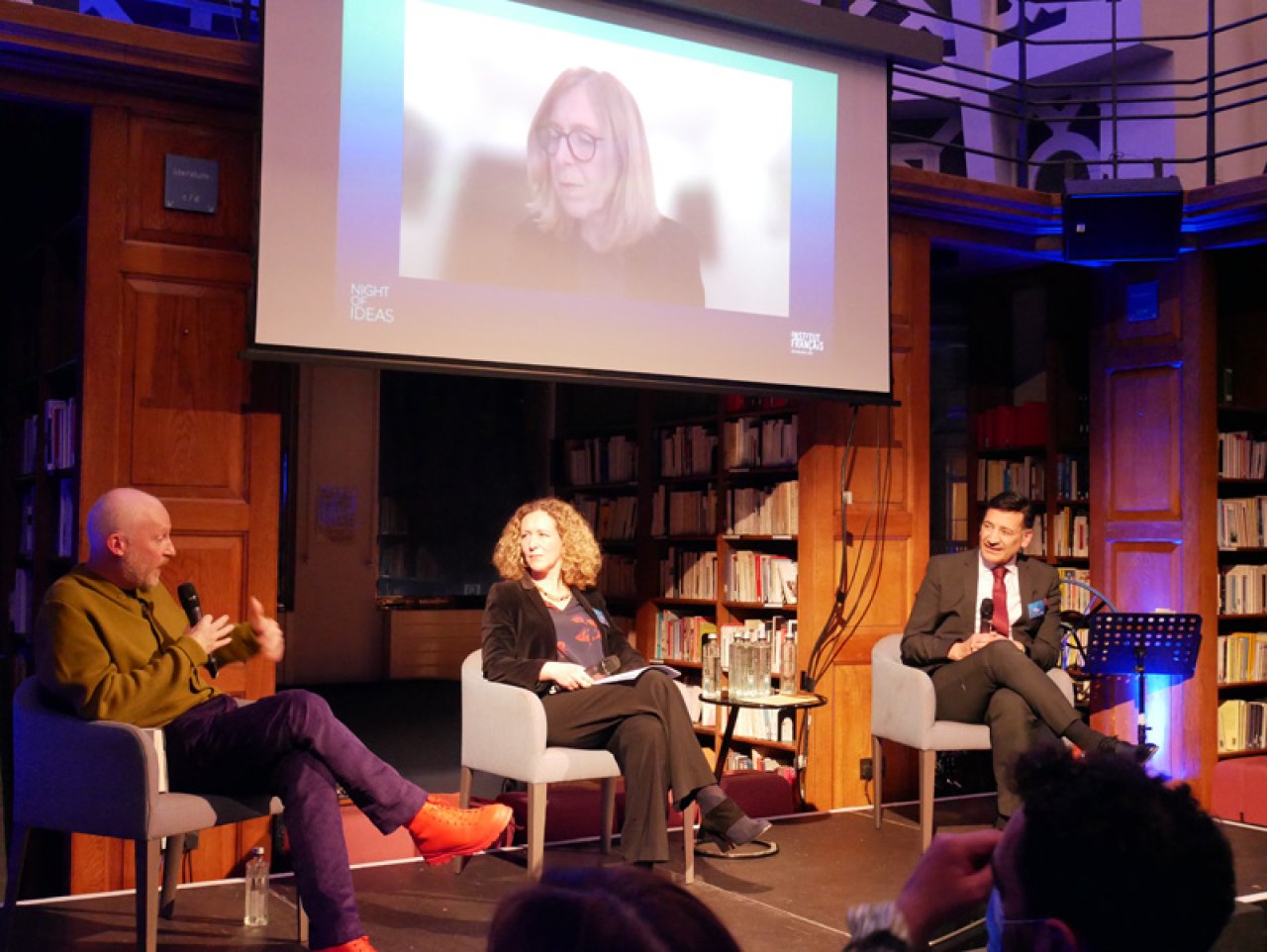 They interviewed attendees and members of the institute on questions about art, their opinions following lectures, etc.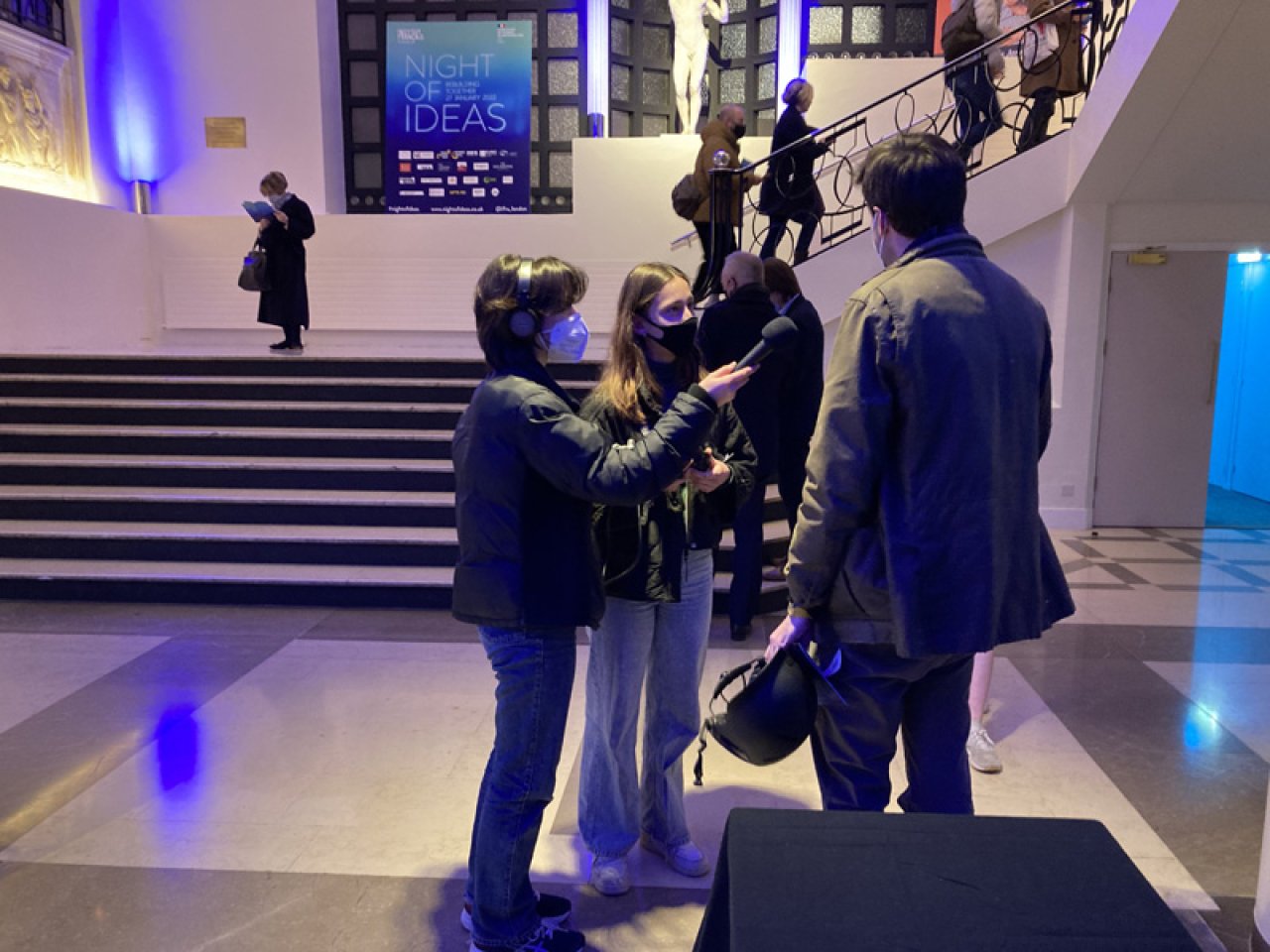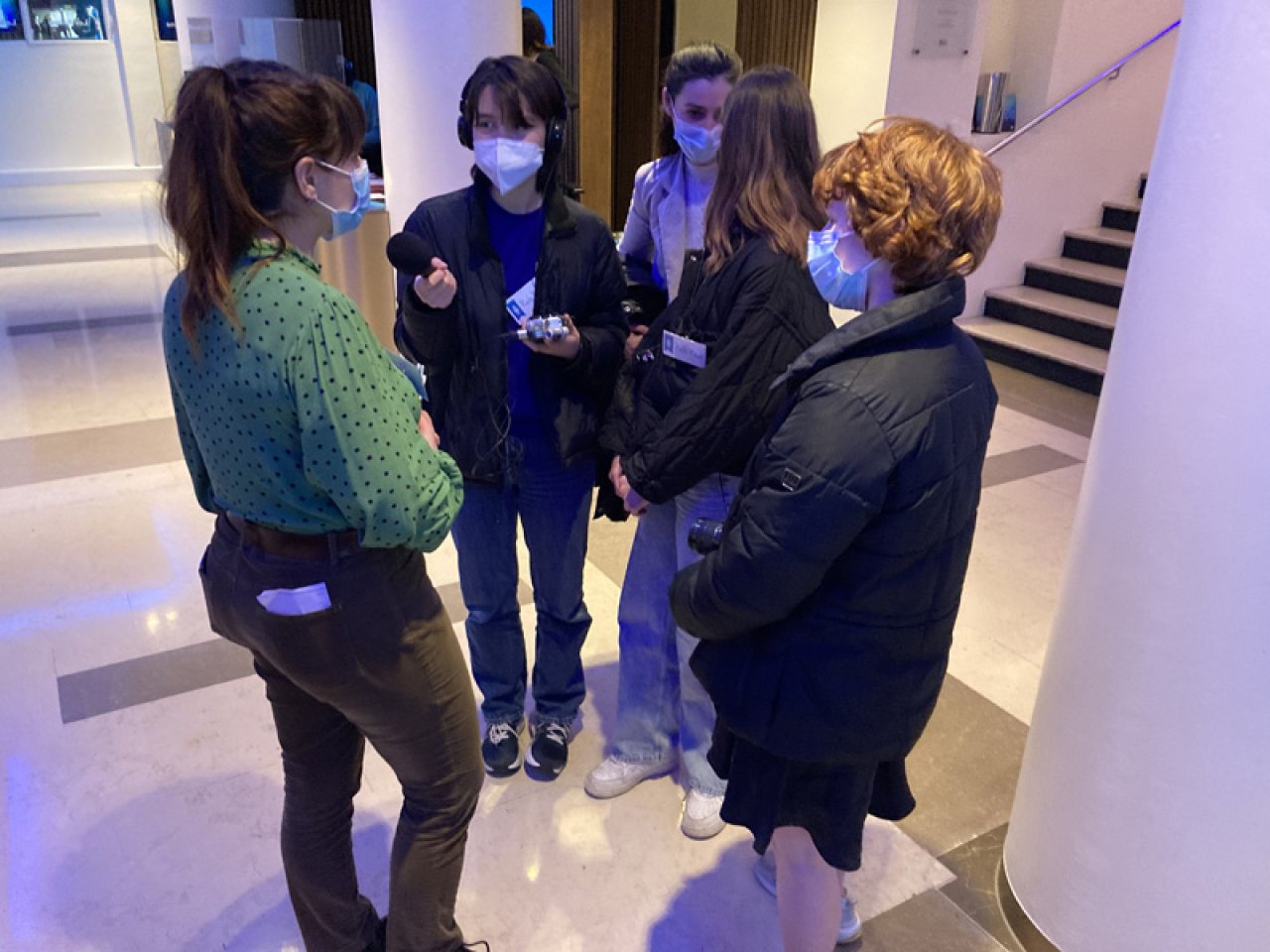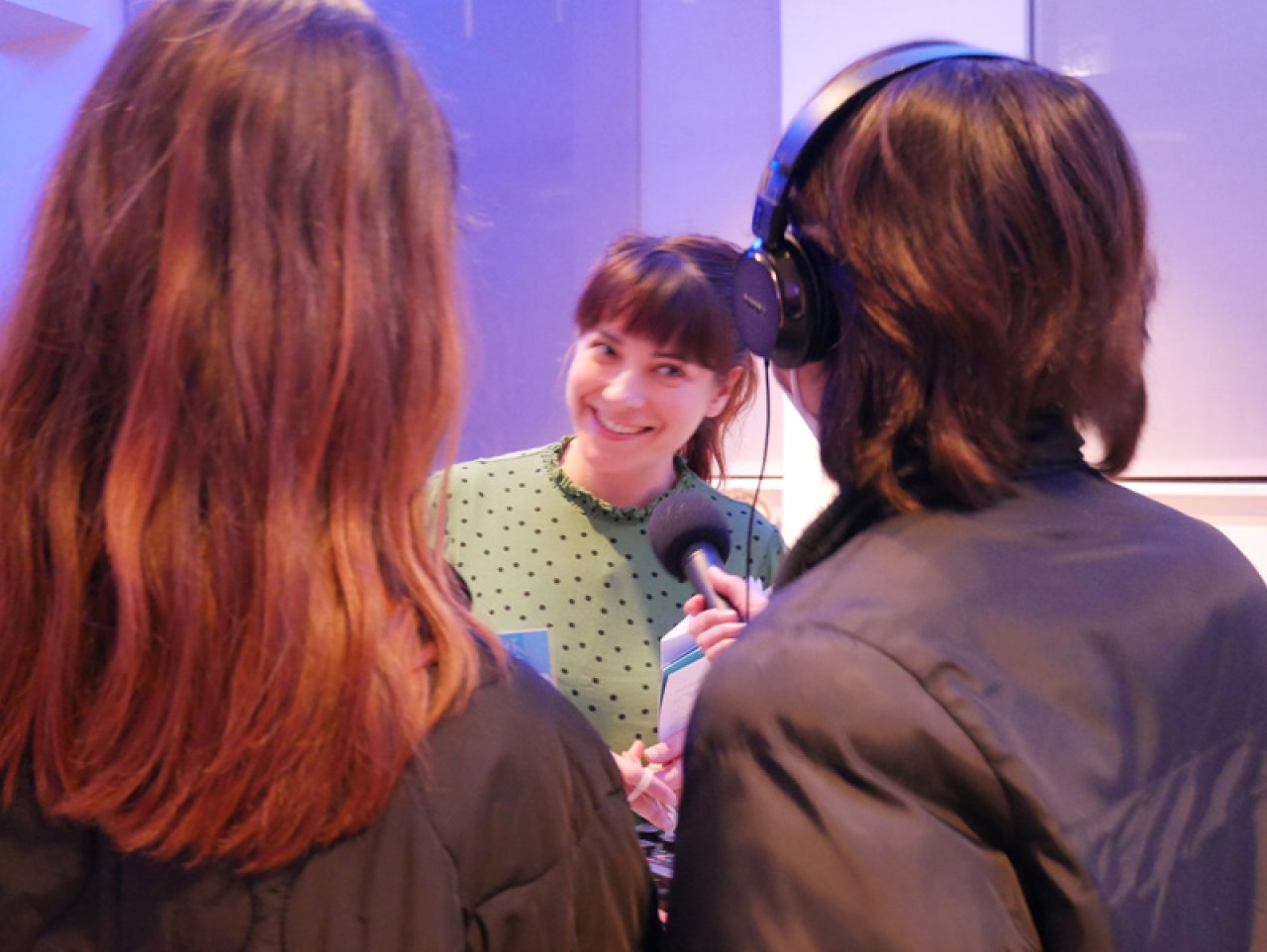 They also interviewed Mr Bashir Em Al-Hashili, IT engineering professor at King's College,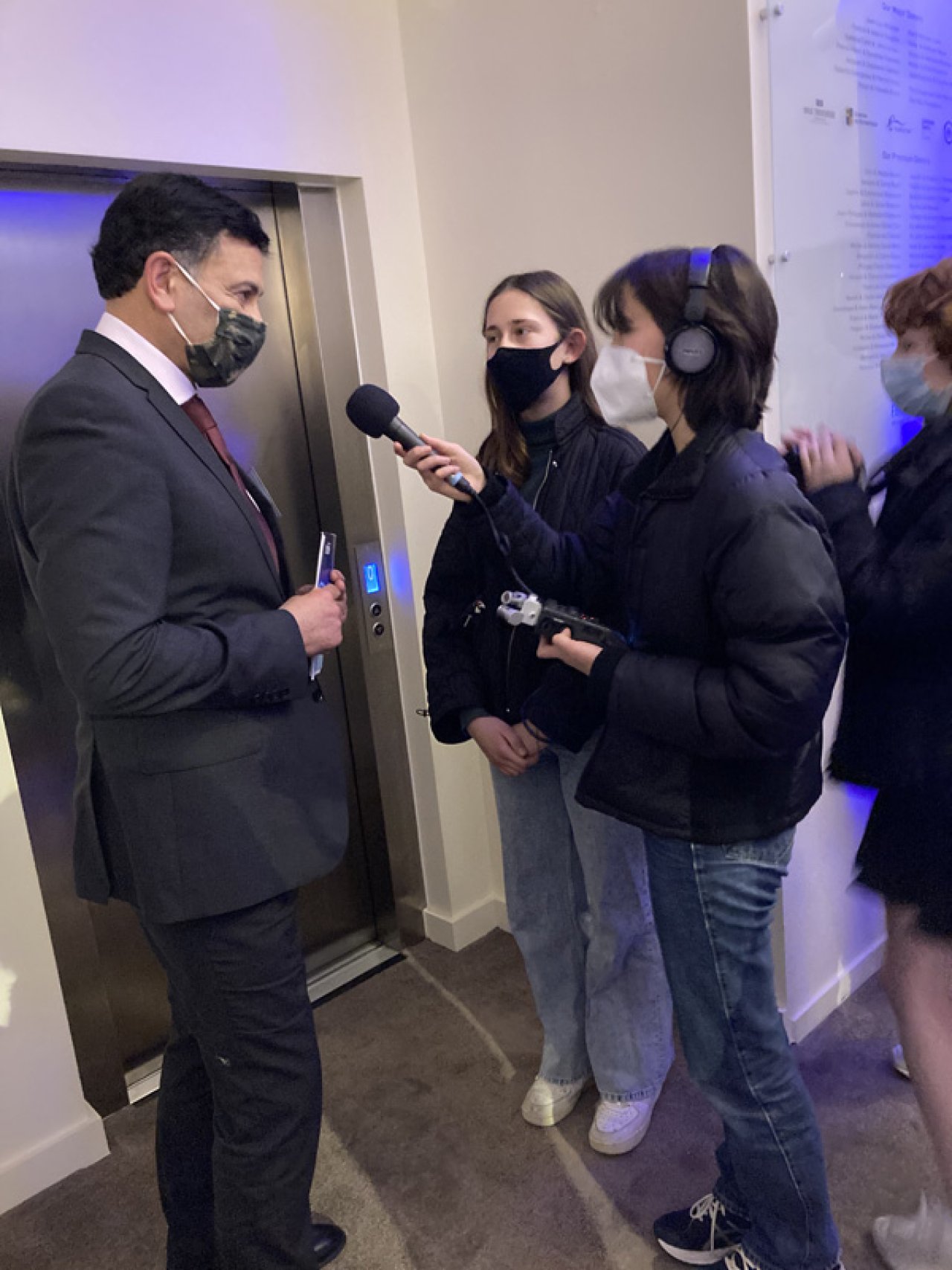 and Mr Anthony Anaxagorou, published poet and laureat of many literary awards.
They also interviewed Stéphane Foin, cultural advisor, deputy ambassador for France in the United Kingdom.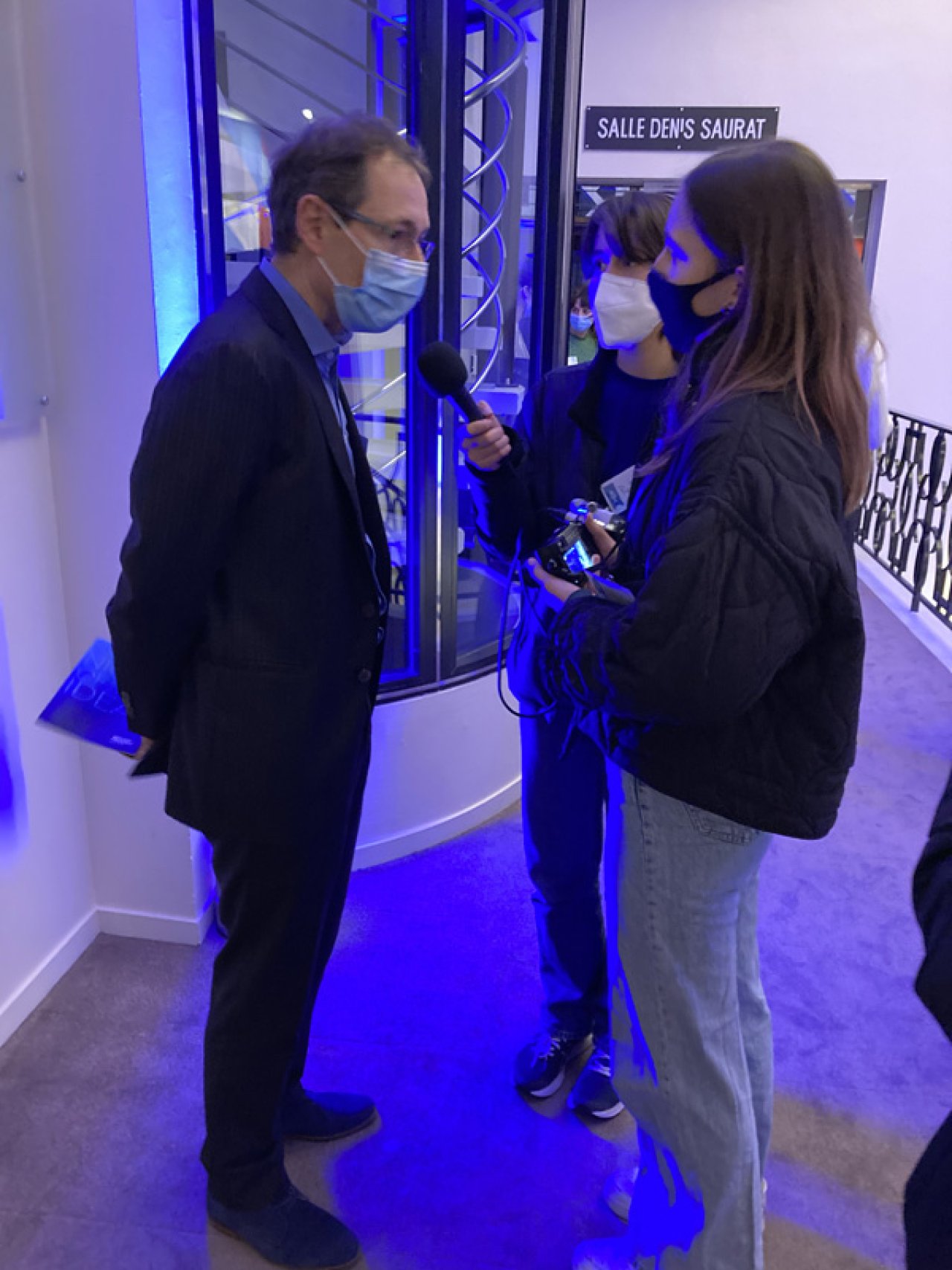 Merci à Nourine, Elise et Milana de 3ème et à leurs deux accompagnateurs : Mme Lepetit et M. Froment.
Thank you to Nourine, Elise and Milana, in Year 10, and the two accompanying adults: Mme Leptit and Mr Froment.
Our students are nurtured in a welcoming environment where they can discover the joys of learning, supported by attentive teaching staff whose approach is based on mutual trust and respect.
Our students are encouraged to interact, be creative and take initiatives in our multicultural environment, in which they can acquire academic knowledge and also develop the human, relational qualities which will guide them through their years at school and beyond.